The Role of Podcasts in Education Marketing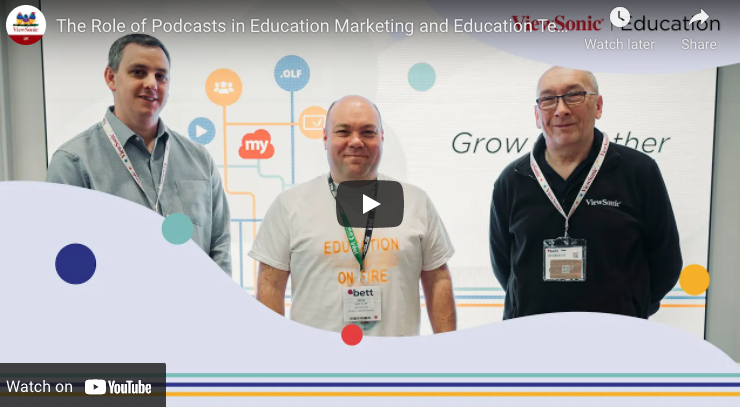 The Role of Podcasts in Education Marketing BETT 2022 EdTech Talks
I was very kindly asked by ViewSonic to take part in their BETT Show EdTech Talks 2022 discussing podcasting in education. The recording is available for you to watch here.
Listen to my Education on Fire podcast interview with Peter Claxton – Ep 226: Digital transformation of education to find out more about how they are supporting schools.
Peter Claxton is Senior Director EdTech Solutions at ViewSonic.