Meet the council with Mike Aylen – NAPE 015
In this episode I talk to Mike Aylen about his experience with NAPE and the influence the organisation has had in regards to changing education policy in the UK.
Below are some pictures of the events Mike talked about including the Dunblane Flame, Festival of Voices and our Primary First Journal.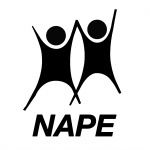 National Association for Primary Education
Our aim is to achieve a higher priority for the education of children from birth to 13. High quality learning in the early years of life is vitally important to the creation of an educated society. Young children are not simply preparing for the future, they are living a never to be repeated time of life and the best way to learn is to live.