Learning at Historic Royal Palaces – NAPE 011
Lucie Parkes – Formal Learning Manager at Historic Royal Palaces.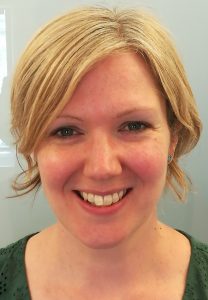 Historic Royal Palaces is an independent charity that provides high quality cultural learning experiences for schools. At HRP our aim is to make the stories of our palaces relevant, accessible and enjoyable for all. We offer a programme of sessions across the key stages and in a range of subject areas, as well as CPD opportunities for teachers and a wealth of online learning resources for use in the classroom.
As Formal Learning Manager at Historic Royal Palaces, I manage the development and delivery of our schools provision across palaces (Tower of London; Hampton Court Palace; Kensington Palace, Kew Palace, Banqueting House Whitehall and Hillsborough Castle).
With over 16 years' experience of teaching in schools, cultural and historic settings, I am personally driven by a passion for igniting that spark and enthusiasm for learning among young people. At the core of what I do is a desire to help empower young people to fulfil their potential, to understand the world around them and to find their place within it. I really enjoy the additional freedom you have within a heritage setting to experiment with approaches and to focus on adding a different dimension to what happens in schools. I believe heritage settings can offer a rich resource to teachers and can provide transformative experiences for pupils.
Find out more about what we offer here:
https://www.hrp.org.uk/schools/#gs.pnFbsEI
Join our Teachers Network here:
https://www.hrp.org.uk/schools/teacher-network/#gs.wbuHXVw
Find us on Twitter:
https://twitter.com/HRP_learning