How to get involved with the show – NAPE 014
If you have experienced something wonderful this week in relation to a child's learning then please let me know.
I am looking to share a weekly ray of sunshine for us all to enjoy that reminds us of why we are here supporting a child centred vision of learning. You might work in school, be a parent or family member. If it made your heart sing let me know.
If you would like to share it with me so I can read it out on the show in our new short feature please email:
mark@educationonfire.com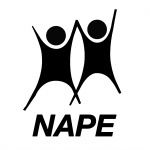 National Association for Primary Education
Our aim is to achieve a higher priority for the education of children from birth to 13. High quality learning in the early years of life is vitally important to the creation of an educated society. Young children are not simply preparing for the future, they are living a never to be repeated time of life and the best way to learn is to live.