Founding Member John Coe – NAPE 007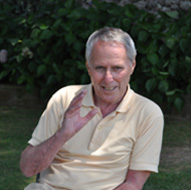 Mark Taylor talks to founding NAPE member John Coe about his educational experiences, views and involvement with the National Association for Primary Education since 1980.
John Coe began teaching in Essex. After primary headships, first of a small rural school and then of an urban school serving an underprivileged community; he joined the West Riding of Yorkshire authority as Inspector of Schools. His second local authority appointment extended over 16 years as Senior Adviser to Oxfordshire. In 1984 he moved into Higher Education as Course Leader of the PGCE Primary Course at the London Institute of Education. A later move to Oxford Brookes University involved him in research and both initial and in-service education. He is a Fellow of the University and a founding member of NAPE.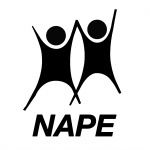 Our aim is to achieve a higher priority for the education of children from birth to 13. High quality learning in the early years of life is vitally important to the creation of an educated society. Young children are not simply preparing for the future, they are living a never to be repeated time of life and the best way to learn is to live.