Early Years with Wendy Scott – NAPE 042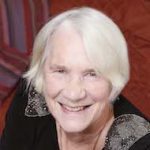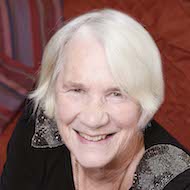 Wendy Scott is a Froebelian early years teacher with extensive experience in the PVI sector as well as schools. Headship of a demonstration nursery school was followed by a senior lectureship at Roehampton University, where she co-ordinated the original advanced diploma in multi-professional studies.
Wendy has been an early years and primary inspector in London, and has worked across England as an OFSTED Registered Inspector and trainer. She led The British Association for Early Childhood Education and chaired the national Early Childhood Forum before becoming a specialist adviser to the DfES, and working abroad with the British Council and UNICEF.
She is currently President of TACTYC, the Association for Professional Development in Early Years, and has judged the Nursery World Nursery of the Year competition since 2008. She was awarded an OBE for services to education in 2015.
NAPE
The National Association for Primary Education speaks for young children and all who live and work with them. This includes parents, teachers, governors and all those interested in primary education. NAPE is a non-political charity and works tirelessly to support teachers in the classroom as expressed in their 'Value of Membership' Document. NAPE leads the Primary Umbrella Group of thirty primary subject associations and unions and gives teachers and schools a voice at governmental level at consultative meetings with ministers for schools.
For full details of how they can support you please visit their website at nape.org.uk