Unknown future careers with Steve Stewart. LF019
Steve Stewart joins me on the Learning on Fire podcast and explores the most important learning and educational moments that shaped his life.
Our guest – Steve Stewart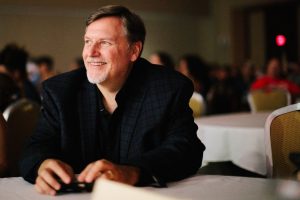 Steve Stewart is a husband, father, hater of DEBT, and has recently gone through a tremendous change in his business.
Steve's professional background takes him through a journey from retail management in the music industry
– to internal auditing a fast food chain
– to debt counseling and financial coaching.
However, what he is doing now will leave you scratching your head until you hear how all those little puzzle pieces laid the path into his new career: Podcast Editing.
He and his wife live in St. Louis, Missouri with their 16 year old daughter and dog named Cooper.
We talk about how to prepare for future careers that have not been invented yet!
Questions asked on the Learning on Fire Podcast Interview
Who are you?
What does your life look like now and how is it different from when you were growing up?
What was valuable about your school experience?
Which teachers do you remember and why?
Who did you admire when you were young?
What was it about that person that had such an impact?
What was the best piece of advice you have ever been given and who gave it to you?
What advice would you give your younger self?
What does your future look like?
What podcast, book, video, film, song or other resource has had the biggest impact on your life and why?
Resources mentioned
Everyday Millionaires – Chris Hogan
Millionaire Next Door – Thomas J. Stanley , PH.D 
The Next Millionaire Next Door  – Thomas J. Stanley and his daughter  Sarah Stanley Fallaw
The Stacking Benjamins Podcast
Contact information 
https://twitter.com/SteveStewartMe
Podcast Editors Club group on Facebook: http://podcasteditors.club
Show Sponsor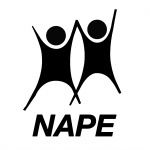 National Association for Primary Education
Our aim is to achieve a higher priority for the education of children from birth to 13. High quality learning in the early years of life is vitally important to the creation of an educated society. Young children are not simply preparing for the future, they are living a never to be repeated time of life and the best way to learn is to live.