Universify Education with Harry Hortyn. LF043
Harry Hortyn joins me on the Learning on Fire podcast and explores the most important learning and educational moments that shaped his life.
Our guest – Harry Hortyn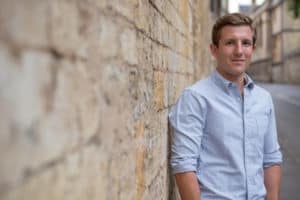 Harry Hortyn, founder of the education charity Universify and co-founder of Oxford Summer Courses.
We are a charity committed to educational equality.
Our vision is for all students to reach their potential in education. To achieve this, we want to help more students from non-traditional backgrounds to feel empowered and excited about fulfilling their potential at top universities.
Through our year-long programme we aim to improve educational aspirations, school attainment and application prospects to highly selective universities.
Questions asked on the Learning on Fire Podcast Interview
1. Who are you?
2. What does your life look like now and how is it different from when you were growing up?
3. What was valuable about your school experience?
4. Which teachers do you remember and why?
5. Who did you admire when you were young?
6. What was it about that person that had such an impact?
7. What was the best piece of advice you have ever been given and who gave it to you?
8. What advice would you give your younger self?
9. What does your future look like?
10. What podcast, book, video, film, song or other resource has had the biggest impact on your life and why?
Resources mentioned
Website
Social media information 
@UniversifyEdu