Paul Philbert RSNO Principal Timpanist. LF010
Paul Philbert joins me on the Learning on Fire podcast and explores the most important learning and educational moments that shaped his life.
Our guest – Paul Philbert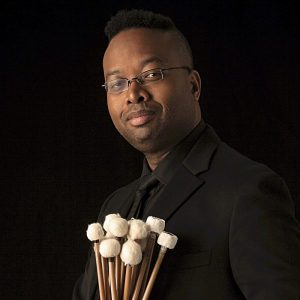 Paul Andrew Philbert was born in London. It was as a singer that his musical abilities were first noticed, and on the advice of his preparatory school music teacher he auditioned for the Purcell School, a specialist music school, where over the course of seven years, he studied piano, violin, clarinet and, albeit briefly, trumpet and trombone. At the age of 15, having never really settled with any of these instruments, he took up timpani and percussion. He has never looked back.
He continued his studies with John Chimes & Kevin Nutty (both BBC Symphony Orchestra principal players) at Trinity College of Music, London, taking a one year break to assume the responsibility of President of the Colleges' Students' Union. Having completed his postgraduate studies he began working as a freelance musician in the UK and abroad. He has performed with many professional orchestras including the BBC Philharmonic, the Orchestra of the Royal Opera House, the Philharmonia, the Hallé, BBC Symphony, Royal Philharmonic, Bournemouth Symphony, Birmingham Royal Ballet, English Chamber and Royal Liverpool Philharmonic, to name but a few.
Music has taken him to the USA, Germany, Austria, Slovenia, Spain, Italy, Norway, Bulgaria and New Zealand before he accepted the position of Section Principal Timpani with the Malaysian Philharmonic Orchestra (MPO) in Kuala Lumpur. Since then he has toured Singapore, Japan, Korea, China, Taiwan, Australia, Sabah, Sarawak and Peninsular Malaysia with the MPO.
Since his departure from the MPO in the latter half of 2012, Paul has continued to perform in both Asia, and Europe, and toured the USA, and South America. He was Principal Timpanist with the Orchestra of Opera North UK and is now the new Section Principal Timpanist with the Royal Scottish National Orchestra.
Questions asked on the Learning on Fire Podcast Interview
Who are you?
What does your life look like now and how is it different from when you were growing up?
What was valuable about your school experience?
Which teachers do you remember and why?
Who did you admire when you were young?
What was it about that person that had such an impact?
What was the best piece of advice you have ever been given and who gave it to you?
What advice would you give your younger self?
What does your future look like?
What podcast, book, video, film, song or other resource has had the biggest impact on your life and why?
Resources mentioned
The Late Night Alternative with Iain Lee
Contact information 
Royal Scottish National Orchestra
Twitter @philbertpauken
Show Sponsor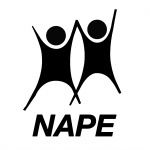 National Association for Primary Education
Our aim is to achieve a higher priority for the education of children from birth to 13. High quality learning in the early years of life is vitally important to the creation of an educated society. Young children are not simply preparing for the future, they are living a never to be repeated time of life and the best way to learn is to live.