Become a SuperLearner with Jonathan Levi. LF042
Jonathan Levi joins me on the Learning on Fire podcast and explores the most important learning and educational moments that shaped his life.
Our guest – Jonathan Levi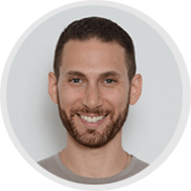 Jonathan is a serial entrepreneur, author, and lifehacker born and raised in Silicon Valley.
He's the author of the blockbuster Become a SuperLearner series, and the host of the award-winning Becoming SuperHuman podcast. His passions include learning languages, musical instruments, acro yoga, weightlifting, and cooking.
He lives in Tel Aviv, Israel with his superwoman, Limmor.
Quick affiliate links to SuperHumanAcademy.com and Jonathan's 3rd book "The Only Skill That Matters." 
Listen to Jonathan reading the first 2 chapter of 'The Only Skill That Matters' on his podcast
Want to improve your memory try Jonathan's  5 day memory mastery
Questions asked on the Learning on Fire Podcast Interview
1. Who are you?
2. What does your life look like now and how is it different from when you were growing up?
3. What was valuable about your school experience?
4. Which teachers do you remember and why?
5. Who did you admire when you were young?
6. What was it about that person that had such an impact?
7. What was the best piece of advice you have ever been given and who gave it to you?
8. What advice would you give your younger self?
9. What does your future look like?
10. What podcast, book, video, film, song or other resource has had the biggest impact on your life and why?
Resources mentioned
How to WinFriends and Influence People – Dale Carnegie
The 4 Hour Work Week – Tim Ferriss
Drugs and the Meaning of Life – Sam Harris
Social media information 
Personal website & portfolio: http://jle.vi
Facebook: http://fb.com/jonlevi
Twitter: http://twitter.com/entreprenewer
YouTube: http://jle.vi/youtube
Instagram: http://instagram.com/entreprenewer
LinkedIn: http://linkedin.com/in/jonathanlevi
Facebook Fan Page: https://www.facebook.com/jonathanleviofficial/