How to live after the death of a parent with Jim Harte. LF017
Jim Harte joins me on the Learning on Fire podcast and explores the most important learning and educational moments that shaped his life.
Our guest – Jim Harte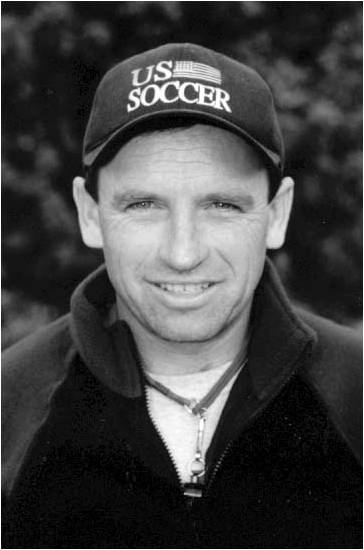 Jim Harte is Physical Education Teacher at Cypress Woods Elementary School in Palm Harbor, FL. He is also the Academy Director and TOPS Soccer Director for West Florida Flames Eastlake soccer club. Jim founded, owns, and runs Jim Harte's Marauder Soccer Camp – a summer soccer school in operation since 1981.
Jim has over 37 years coaching and teaching experience. His programs have been recognized for Creativity and Innovation in PE and Recess.
Jim has held a Florida teaching certificate for over 35 years. He has taught in both public and private schools. Physical Education programs created by Jim have won three international character-development awards:
2009 – "The Clipboard and The List"
2010 – "The Student-led 10-minute Talk"
2011 – "The Alliance"
In 2010 Jim was featured as a speaker at the Character Education Partnership International Character Forum in San Francisco, CA.
Jim has won several "Teacher of the Year" awards.
Soccer Coaching
In July, 2018 the Tampa Bay Times named Jim one of the top 50 coaches in Tampa Bay history – all sports, all levels – professional, collegiate, scholastic. Jim was selected #19.
Jim has recently completed a 36-year high school coaching career. He holds several FHSAA coaching records including most state championships (6), best coaching record in Final Four games (15-5), and most games coached (913). His career coaching record is 554-259-100 (Wins-Losses-Draws)
Numerous young people have been helped into college, pro, and international playing careers by Harte. He has also mentored many players that now have established coaching and teaching careers. He is a member of the Clearwater Central Catholic High School Hall of Fame.
Jim is Founder and President of Marauder Soccer Camp, Inc – founded in 1981. Over 10,000 young players have attended Marauder Soccer Camp over the years. Many of them have gone on to work for the camp in leadership roles. After moving into professional life many of them return to mentor future coaches on the staff.
Jim has been a fixture on the Tampa Bay youth soccer scene for almost four decades. He currently works for the West Florida Flames Eastlake Soccer Club in the capacities of Academy Director and TOPS soccer Director. Prior to Flames Jim spent almost 20 years in leadership roles in several other local soccer clubs.
Jim was on the Florida Youth Soccer Association Olympic Development Program Coaching staff for many years including serving as state team head coach as well as instructor for state F, E, and D License courses.
Jim served as Assistant Coach at Eckerd College for three years (1985-87).
Training and Philosophy
Jim earned a BS in Physical Education in 1980 from Quincy University in Quincy, IL. Over the years he has obtained numerous coaching licenses including USSF A and NSCAA Advanced National Diploma as well as a KNVB coaching certificate obtained in Holland. Further training includes the FranklinCovey Seven Habits signature training as well as Character Education Partnership "11 Principles of a School of Character" training. This combination of soccer, education, character training and experience makes Jim unique.
Jim's personal coaching and teaching philosophy is to develop the whole individual with a special emphasis on sound fundamentals and a principled foundation.
Questions asked on the Learning on Fire Podcast Interview
Who are you?
What does your life look like now and how is it different from when you were growing up?
What was valuable about your school experience?
Which teachers do you remember and why?
Who did you admire when you were young?
What was it about that person that had such an impact?
What was the best piece of advice you have ever been given and who gave it to you?
What advice would you give your younger self?
What does your future look like?
What podcast, book, video, film, song or other resource has had the biggest impact on your life and why?
Resources mentioned
The 7 Habits of Highly Effective People – Covey
Good to be Great – Jim Collins
Swim with the Sharks – Harvey MacKay
Ice to the Eskimos – Jon Spoelstra
Team of Rivals: The Political Genius of Abraham Lincoln –  Doris Kearns Goodwin
Contact information 
Twitter – @msccamp
Show Sponsor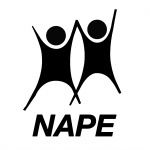 National Association for Primary Education
Our aim is to achieve a higher priority for the education of children from birth to 13. High quality learning in the early years of life is vitally important to the creation of an educated society. Young children are not simply preparing for the future, they are living a never to be repeated time of life and the best way to learn is to live.