LF 002: Ai Addyson-Zhang – Classroom without walls – Using technology to reimagine education.
Ai Addyson-Zhang joins me on the Learning on Fire podcast and explores the most important learning and educational moments that shaped her life.
Our guest – Ai Addyson-Zhang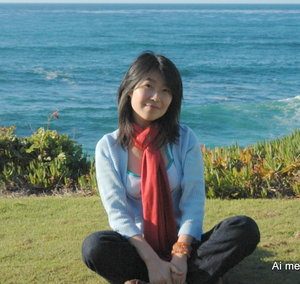 Ai Addyson-Zhang, Ph.D is a Social Media Pedagogy consultant. She created Classroom without walls – Using technology to reimagine education and has recently been featured in Forbes.
I am here to help you transform your classroom teaching.
Social Media Pedagogy has elevated and transformed my classroom teaching as well as my career as a College professor. I want to help you experience the same transformation that social media pedagogy has brought to my classroom teaching and my professional career.
BENEFITS OF SOCIAL MEDIA PEDAGOGY
Your students are more excited about learning and are more proactive at self-directed learning
Your students are getting hired and internships because of the strong personal and professional brands that you have helped them build through effective and strategic use of social media
You are building a learning community that transcends geographic barriers and interlinks education and practice, as well as the broader community
Your personal brand as a professor is gaining visibility and recognition. You become more known in your field as an authority in your subject matter.
Your strong personal brand is attracting opportunities for you to speak at conferences and events, to contribute featured and paid,  articles to blogs and major publications, to collaborate on research projects, to be interviewed on podcasts and live shows, and much more.
Your teaching evaluations are improving.
You are gaining more recognition from your school because of the visibility you have created for yourself, your class, your department, your university, and your broader academic and professional community.
And much more …
Questions asked on the Learning on Fire Podcast Interview
Who are you?
What does your life look like now and how is it different from when you were growing up?
What was valuable about your school experience?
Which teachers do you remember and why?
Who did you admire when you were young?
What was it about that person that had such an impact?
What was the best piece of advice you have ever been given and who gave it to you?
What advice would you give your younger self?
What does your future look like?
What podcast, book, video, film, song or other resource has had the biggest impact on your life and why?
Resources Mentioned
Originals – How non-conformists Change the World by Adam Grant
Mind your business podcast – James Wedmore
Contact Information
Featured in Forbes: https://goo.gl/yoK2Uo
Twitter: @AiAddysonZhang
Instagram: @AiAddysonZhang
Medium (Top Writer in Social Media): https://medium.com/@aiaddysonzhang
Facebook weekly show (Classroom Without Walls): https://www.facebook.com/AiAddysonZhang/
Website: https://www.aiaddysonzhang.com/