123: C.H.A.M.P.S. Mentoring with Vondale Singleton
Today we start to combine our 2 podcasts into 1. This is a bonus episode previously released on the Learning on Fire Podcast to show how education is not about being taught in silos. Schools, parents and community can work in harmony to create the whole picture for our children.
Vondale Eugene Singleton Sr. was born on the Southside of Chicago. After overcoming the death of his mother due to crack-cocaine, an incarcerated father throughout high-school, and the negative influences of the Ida B. Wells Housing projects he beat the odds becoming a first-generation college student earning his Bachelors of Science Degree in Elementary Education and his Master's Degree in Marital and Family Therapy from Oral Roberts University in Tulsa, OK. He credits his mentor, Steven Robertson as the person who invested sacrificially his time and resources to help him become the man he is today.
The last 16 years he has worked as an advocate in primary, secondary, and higher education, as both a teacher and administrator. He believes that "salvation plus education is an unbeatable combination." He started C.H.A.M.P.S. for young men in an effort to mentor young men with similar circumstances. He helped organize the Award Winning Music Video at the White House Film Festival, which landed the C.H.A.M.P.S. a visit to the White House with President Obama.
Vondale has won numerous awards and received many recognitions for his work with C.H.A.M.P.S. He was recently named the "Father of the Year" for the State of Illinois by the Illinois Fatherhood Initiative, a Walmart Community Playmaker through the coveted Chicago Blackhawks as well aa MLK Community Champion. He is married to his College sweetheart, Dr. Patrina Singleton. They reside in Chicago, Il with their two beautiful children, Promise Singleton (9), and Vondale E. Singleton, Jr, (4).
Questions asked on the Learning on Fire Podcast Interview
Who are you?
What does your life look like now and how is it different from when you were growing up?
What was valuable about your school experience?
Which teachers do you remember and why?
Who did you admire when you were young?
What was it about that person that had such an impact?
What was the best piece of advice you have ever been given and who gave it to you?
What advice would you give your younger self?
What does your future look like?
What podcast, book, video, film, song or other resource has had the biggest impact on your life and why?
Resources mentioned
The Bible
Believe to Achieve by Howard H White
Contact information
Social Media – @champsmentoring
Show Sponsor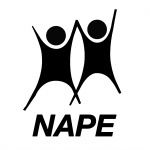 National Association for Primary Education
Our aim is to achieve a higher priority for the education of children from birth to 13. High quality learning in the early years of life is vitally important to the creation of an educated society. Young children are not simply preparing for the future, they are living a never to be repeated time of life and the best way to learn is to live.