080: Primary Music Membership Countdown
This is a short mini season special at the start of 2019 as we focus on the launch of our Primary Music on Fire membership site.
We are just 1 month away from giving a small number of teachers the opportunity to join us for the beta launch where you will get an exclusive first look at what courses we have to offer and gain access to Carol Aveyard and I as we support you to embed music in your school.
Taking the fear out of teaching music by giving you the step by step skills and ongoing support to produce lifelong musical memories for you, your school and your pupils. 
Are you a teacher who wants to create or develop music in your school? 
Do you need support and resources? 
Do you need CPD and a private forum of like-minded teachers to bounce ideas around with professional insights?
Do you want to know multiple ways to document what you create and how to include everyone into fun music making classes whatever their needs or abilities?
Do you need this without the cost of employing an extra full-time member of staff?
If the answer is yes and you want to create an environment for your pupils to thrive through the gift of music, Carol Aveyard & Mark Taylor invite you to join us in this Primary Music Membership.
Show Sponsor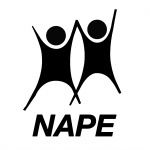 National Association for Primary Education
Our aim is to achieve a higher priority for the education of children from birth to 13. High quality learning in the early years of life is vitally important to the creation of an educated society. Young children are not simply preparing for the future, they are living a never to be repeated time of life and the best way to learn is to live.