Mark Taylor rounds up this PE and Sport season 5. He reminds us of previous episodes that focused on dance from the 'Music & the Arts' season 4 which can support and enhance your PE provision and  gives us an insight into what to expect in the coming weeks.
Here are the links to each episode in this season.
056: One Dance UK with Claire Somerville – Head of Children & Young People's Dance
Show Sponsor – National Association for Primary Education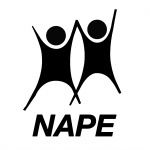 Our aim is to achieve a higher priority for the education of children from birth to 13. High quality learning in the early years of life is vitally important to the creation of an educated society. Young children are not simply preparing for the future, they are living a never to be repeated time of life and the best way to learn is to live.