075: Skills4Sport with Alex Dunn
Alex Dunn talks to me about how his experience of teaching PE in schools relates to sport in the community.
Skills4Sport is an established company providing lessons, courses, camps and club facilities in the Northamptonshire area. Running Roade Tennis Club and Nighthawks Badminton Club gives Alex Dunn the ideal base to promote both sports.
Whether you are a complete beginner or an established player, there is always something to learn. Both Clubs provide fun friendly sport with club nights, camps for kids and tours for the adults.
In addition to tennis and badminton facilities, Skills4Sport run first aid courses, strength / conditioning courses, LTA teacher training and a variety of non sports specific coaching courses.
Courses
First Aid
Basic first aid– sports leaders
Level 2 – Emergency First Aid at Work (1-day course), requirement for sports coaches
Level 3 – First Aid at Work (3-day course & refresher course)
Refresher training
Mini Medics(first aid for primary school children)
Tailored course based on your needs and requirements
Lawn Tennis Association (LTA)
Primary school teacher training – scheme of work and ideas on teaching tennis in a primary school
Secondary school teacher training – scheme of work and ideas on teaching tennis in a secondary school
Cardio tennis – high energy tennis actions, drills and games to music
Tennis leaders – 14yr and above
Fundamental movement course– aimed at level 1 & 2 sports coaches, university sports students
Coaching courses
Non sports specific coaching courses – Other providers may be used to assist in delivery of these courses
Sports psychology
Lesson delivery and ideas
Multiskills
Speed work and agility exercises
www.northamptonbadmintonclub.com
Show Sponsor – National Association for Primary Education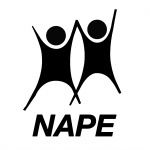 Our aim is to achieve a higher priority for the education of children from birth to 13. High quality learning in the early years of life is vitally important to the creation of an educated society. Young children are not simply preparing for the future, they are living a never to be repeated time of life and the best way to learn is to live.