065: How gamification is influencing education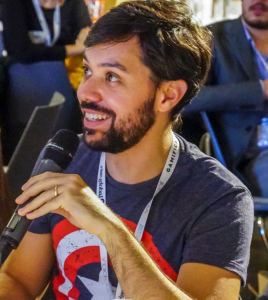 Rob Alvarez is an expert, speaker and advocate for the use of gamification in education. He's the creator and host of Professor Game and works at IE Business School Publishing, with interactive and engaging learning experiences.
Professor Game is a weekly podcast where we interview successful practitioners of games, gamification and game thinking that will bring us the best of their experiences to get ideas, insights and will inspire us in the process of getting students or trainees to learn what we teach.
On this episode we discuss:
How gamification can be used in education to support learning in a way that children do at home.
Where trying until you succeed is positively reinforced as part of learning.
Learning through play and helping others.
Creating an environment where children have the skills to prosper in the modern world.
https://twitter.com/RobAlvarezB
Full details about the podcast at www.EducationOnFire.com