040: Season 4 launch show – Music and the Arts in schools
As a professional percussionist, instrumental teacher, educator and National Association for Primary Education council member I am very excited to share my expertise with you in season 4 'Music and the Arts in schools'.
We will explore the amazing opportunities available to you, as I interview some of the most prestigious arts organisations to find out what they can offer your school and how you can access them.
I will also document and share my journey of creating a new project with a local secondary school to support music provision within the cluster primary schools in my area. My hope is to share how you can embed music and the arts across your school to support all children in all areas of the curriculum.
Listen as we offer resources throughout the season.
Find out more about Mark in his interview with Bruce Langford on episode 32.
I will be at 2 events during the next few weeks if you would like to come and say hi!
Music and Drama Education Expo in Manchester on 4th October
EduTech Show 2017 in London Olympia on 6th/7th October supported by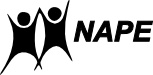 National Association for Primary Education
For more information about the podcast and Education on Fire visit EducationOnFire.com