039 : My education expert Peter Cansell shares his thoughts in the Season 3 Finale
My resident education expert Peter Cansell joins me in the season 3 finale 'What do children think about their schooling?'
We talk about the themes and ideas that have come from the children and some of the insights of their parents.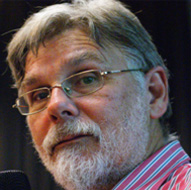 Peter has been in education professionally for 35 years, teaching in middle schools in Oxford, doing advisory work, teaching higher education and as a Primary Headteacher at Harwell Primary School. He retired from that post in September 2014, but has continued as Chair of OPHTA (Oxfordshire Primary Headteachers' Association), was elected to become Chair of the National Network of Chairs of Headteachers' Groups in June 2014 and was delighted to have become a NAPE council member this year, serving on the editorial board for Primary First. In January of 2015 he co-founded the Oxford School of Thought, an independent education think tank. He is a trustee and chairs the management committee of another charity, Full Circle, which is well regarded for its ground breaking intergenerational work.
We cover educational ideas from the industrial revolution, classroom layouts, school day structures and the general attitudes of children in the education system of today.
During this season I have spoken to children from around the world including the UK, USA and Hawaii
It is always great to have an education expert on hand to keep me grounded!
These are the 10 questions we asked:
1. If you could design your own classroom what would it look like? Eg Large open plan loft style, small rooms, sit in rows or groups? Anything goes be creative!
2. How would you create your day and spend your time? Eg How much time inside/outside, how much studying, exercise, time on your own/with others, playing, games, projects. Anything goes be creative!
3. How do you assess your progress? What do you do everyday to move forward towards your goals and dreams?
4. How often do you discuss and think about – what you eat, exercise, breathing, sleeping, mindfulness, gratitude, volunteering?
5. How often do you discuss and think about life? Babies being born or people dying.
6. How often do you discuss money, budgets, savings, financial planning?
7. Do you work with a mentor? Do you know what a mentor is?
8. How often do you lead a team of people?
9. Do you like working on real projects that are relevant to you? Eg Fundraising, events for the local community, school productions, concerts, sports events?
10. Of the things you enjoy most – do they happen in school time or are they after school clubs?
Find out more at www.EducationOnFire.com
Sir Ken Robinson – Finding Your Element.