024 : ICT with Mr.P – Pt 2
Part 2 of my interview with Lee Parkinson – how we can use technology to raise standards in schools.
Lee Parkinson has been a Primary Teacher for 8 years where he has built a wealth of ideas for how technology can be embedded right across the curriculum. He has successfully deployed a class set of iPads across a whole primary school and worked alongside children from EYFS through to Year 6 looking at how iPads can enhance teaching and learning throughout the curriculum.
Mr Parkinson always puts learning first and looks for creative and innovative ways in which technology, such as the iPad, can be used effectively to impact on writing & reading as well as developing key numeracy skills. He has built a reputation as one of the leading advocates for camouflage teaching, tricking children into learning by using engaging methods to motivate reluctant writers and inspire boys to write.
After a recent Ofsted inspection, his use of iPads within a Literacy observation was deemed "Outstanding with a phenomenal use of technology and an Outstanding outcome to the lesson."
Alongside his expertise with iPads, Mr Parkinson also provides training for how using web based tools including blogging can impact on learning and motivate children to improve writing and reading. He also has a wealth of ideas to transform your classroom into the 21st Century from a real teacher with practical ideas that work.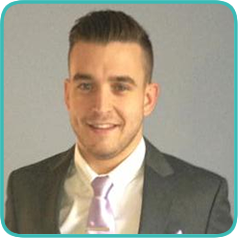 Links of things we talked about:
http://mrparkinsonict.blogspot.co.uk
https://www.facebook.com/IctWithMrP/
https://twitter.com/richardgerver