000 : Mark Taylor your host and Education on Fire creator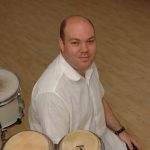 Mark Taylor is your host and creator of Education on Fire.
Mark is a professional timpanist, percussionist and educator. He has performed with some the most prestigious orchestras and ensembles in the UK which range from the English National Ballet to the Royal Philharmonic Orchestra, The Royal Shakespeare Company to shows in London's West End.
His passion for education led him to co-create a music education company called Rhythmically Speaking which specialised in whole class rhythm workshops and samba.
Listen to the story behind why Education on Fire became a reality and how we can be of service to you.
https://twitter.com/taylormapps