Corporate America to entrepreneurship with Kate Erickson. LF 004
Education on Fire - A community of creativity
Get the latest podcasts, blogs, exclusive offers and resources
Kate Erickson joins me on the Learning on Fire podcast and explores the most important learning and educational moments that shaped her life.
Our guest – Kate Erickson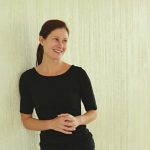 Kate's journey takes her from working in Corporate American to an entrepreneurial  leap that resulted in creating a copywriting agency, that didn't work out, then back into Corporate America. It took courage, insightfulness and the understanding that combining passions and expertise can be a winning formula.
Her decision to take another leap of faith and partner with her boyfriend on the now hugely successful Entrepreneurs on Fire as Content Creator and 'Implementer' has helped them become digital nomads and be able to travel the world while continuing to run their business.
If you would like to explore ways to combine your passion and experience then how about this FREE course Your Big Idea. Kate's partner and EOFire host John Lee Dumas walks you through step-by-step to find Your Big Idea with video tutorials and timed exercises. yourbigidea.io
Questions asked on the Learning on Fire Podcast Interview
Who are you?
What does your life look like now and how is it different from when you were growing up?
What was valuable about your school experience?
Which teachers do you remember and why?
Who did you admire when you were young?
What was it about that person that had such an impact?
What was the best piece of advice you have ever been given and who gave it to you?
What advice would you give your younger self?
What does your future look like?
What podcast, book, video, film, song or other resource has had the biggest impact on your life and why?
Resources Mentioned
The Power of Now – Eckhart Tolle
Contact Information