What do the children think? – Get involved with season 3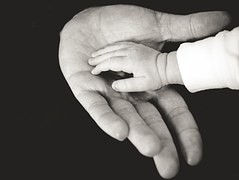 You can be involved with season 3 by talking to the children in your class about the 10 questions listed below.
If you teach children aged 5-13 anywhere in the world this is for you!
Listen here to my pre-season 3 podcast episode, as I explain how to get involved and inspire your students.
I'm looking for children and teachers to be on the podcast. Let me know if that's you and we can record your answers for the show!
Write down your own answers, send them to me and I'll include them on the Education on Fire blog!
Write your own blog or record a video for your school and send me the link. I will then share it with other teachers.
Let's get to know what our students think about their school life.
If you could design your own classroom what would it look like? Eg Large open plan loft style, small rooms, sit in rows or groups? Anything goes be creative!

How would you create your day and spend your time? Eg How much time inside/outside, how much studying, exercise, time on your own/with others, playing, games, projects. Anything goes be creative!

How do you assess your progress? What do you do everyday to move forward towards your goals and dreams?

How often do you discuss and think about – what you eat, exercise, breathing, sleeping, mindfulness, gratitude, volunteering?

How often do you discuss and think about life? Babies being born or people dying.

How often do you discuss money, budgets, savings, financial planning?

Do you work with a mentor? Do you know what a mentor is?

How often do you lead a team of people?

Do you like working on real projects that are relevant to you? Eg Fundraising, events for the local community, school productions, concerts, sports events?

Of the things you enjoy most – do they happen in school time or are they after school clubs?
Have fun and explore you imaginations. Remember nothing is impossible just think about what you would like your school to be!