"I would teach children music, physics & philosophy; but most of importantly music, for the patterns in music & all the arts are the keys to learning"
Plato
We continue our Primary Music on Fire specials with the opportunity to learn about one of our members Chris Livingstone. We discuss the courses Chris has developed for Get 2 Learn Music and explain how you can sign up for our upcoming webinar where you can get a look inside his rhythm courses. Primary Music…
Read More
Dr. Martha Saunders joins me on the Learning on Fire podcast and explores the most important learning and educational moments that shaped her life. Dr. Martha Saunders is the sixth President of the University of West Florida. In her 30+ years in higher education, she has served in academic and leadership roles at universities in…
Read More
National Association for Primary Education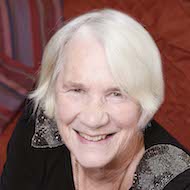 Wendy Scott is a Froebelian early years teacher with extensive experience in the PVI sector as well as schools. Headship of a demonstration nursery school was followed by a senior lectureship at Roehampton University, where she co-ordinated the original advanced diploma in multi-professional studies. Wendy has been an early years and primary inspector in London,…
Read More
"Education is the most powerful weapon which you can use to change the world."
Nelson Mandela
Want to receive the latest podcasts, blogs and exclusive resources straight to your inbox?
"Inspiring, Uplifting and Practical
I love this podcast- Mark does a brilliant job of gently challenging the education status quo, and in so doing he reveals some of the most innovative, creative and inspiring approaches to education."
Lisa Avery
Logan LaPlante's TED talk as a thirteen year old explains what it is to be a hacker. Watch how he explains what education and learning is for him.
Read More
National Association for Primary Education
Our aim is to achieve a higher priority for the education of children from birth to 13. High quality learning in the early years of life is vitally important to the creation of an educated society. Young children are not simply preparing for the future, they are living a never to be repeated time of life and the best way to learn is to live.