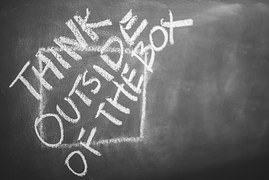 The aim and driving force of Education on Fire is to share creative and inspiring learning in our schools. How do you create the environment for children who want to learn, explore and thrive. Our themed seasons will take you on journey of exploration which will show us all how people are already doing this in the current educational systems. We will give you actionable tips on how to recreate anything you find inspiring and would like to implement in your school. This is not talking about what if, but showing you the wonders of what already is!
Let's grow together in a community that supports us all to be creative and inspiring teachers.  
Format  
The Education on Fire podcast is created in themed seasons.
Season 1 provides some background about me, why the podcast was created and what we are trying to achieve.
Interviews include my expert educationalist Peter Cansell who provides insightful comments about what you have heard and suggestions about how you can implement the ideas into your own classroom. Also if you need further support, how best to approach your headteacher.
000 : Mark Taylor your host and Education on Fire creator
001 : Positive Education Training and NAPE with Lynn Hannay
002 : How can our resident educationalist help make a difference in your classroom with Peter Cansell
003 : How to nurture aspirational, ambitious and curious learners with Janice Mardell, Headteacher of Overstone Primary School.
004 : Changing your words can change your classroom with Andrea and Seth Gardner
005 : Hear how NQT George Billington is transforming his class with respect, interest and positivity
006 : Podcasts and online communities are supporting teachers with Kelly Long
007 : 5 Steps to wellbeing with Ashley Manuel
008 : Season 1 Finale with Mark Taylor
Season 2 - Computing and Edtech
009 : Season 2 Launch Show – Computing and technology
010 : Computing At School & The Barefoot Programme supported by BT
011 : What to expect in your FREE Barefoot Computing Workshop
012 : Barefoot Reaches 1 Million Children
013 : Apps for Good : Research, design and make digital products in your school.
014 : Apps for Good – Award winning student apps
015 : Hear from teachers and fellows about Apps for Good
016 : Live from Bett Show 2017 Award Winners DigiExam
017 : 3-7 yrs Explore. Create. Code with mama codes
018 : Coding for Kids with Tynker
019 : Nape Computing EdTech Conference
020 : Nape Computing EdTech Conference Pt2
021 : Keeping Children Safe Online with Gooseberry Planet
022 : Mid Season Catch Up with Mark Taylor
023 : ICT with Mr.P – Using technology to raise standards
025 : AbilityNet – Tech4Good Awards with Mark Walker
026 : At 9 years old Arnav Sharma won the Tech4Good People's Award 2016.
027 : Improve communication, engagement and feedback with a branded app for your school.
029 : Peter Cansell my resident education expert
Season 3 - What do children think about their schooling?
031 : What do the children think? How to be involved in season 3
032 Bonus Episode : Bruce Langford interviews Mark Taylor
033 : Season 3 Launch Show. What do children think about their schooling? – Overstone Primary
034 : What do children think about their schooling? – with Anderson and Addison
035 : What do children think about their schooling? – with Katie and Jodi
036: Men of Abundance podcaster Wally Carmichael and his son talk schooling
037 : Flipped Lifestyle hosts Shane and Jocelyn Sams discuss schooling with their children
038 : How understanding homeschooling can help you in your classroom with Dr. Maelisa Hall
039 : My education expert Peter Cansell shares his thoughts in the Season 3 Finale
Season 4 - Music and the Arts
040: Season 4 launch show – Music and the Arts in schools
041: Our primary music project with Andy Williams – Head of Music at Elizabeth Woodville School
042: How music was embedded at Hartwell Primary School with Jayne Clancy
043: Ollie Tunmer – Beat Goes On
044 : Award-winning interactive guitar, bass, keyboard & drum lessons with Gigajam
045: How to use movement and dance in primary schools with Alison Swann
046: Music and Drama Education Expo Manchester 2017
047: First steps in teaching Primary Music with Carol Aveyard
048: Charanga – Best-selling online resource for primary music
049: Bonus Ep. – Better Leaders Better Schools with Daniel Bauer
050: How to produce a local music project for primary schools
051: Why 18,000 schools are using 'Out of the Ark Music'
052: Live classical music in schools with Apollo Music Projects
053: Events made easy with TryBooking
054: Funding Music Education in your school with UCan Play
056: One Dance UK with Claire Somerville – Head of Children & Young People's Dance
057: Young Voices with musical director Craig McLeish0
58: Practical music-teaching in the primary classroom 
059: Syncphonia – Replace paper scores with a digital system for your tablet
060: Sue Nicholls – Primary Music Specialist
061: Season 4 round up with Peter Cansell
Why have I created Education on Fire? I was co-director of Rhythmically Speaking (a music education company) for 10 years. We were asked to take part in a video recording called "The Art of Teaching", which was a joint project between musicteachers.co.uk and The Musicians' Union. The aim was to demonstrate good quality teaching in different musical scenarios. For us this was whole class music focusing on percussion and samba.  
I started receiving emails asking for more details, resources and questions about how to implement music in their own classrooms. As a professional musician and educator this is something I see clearly but it is not so easy for non-specialist-music teachers. So I started to devise ways of helping. It then occurred to me that I could be of service to even more people by sharing information about other topics by interviewing teachers and educators who are already teaching in such ways in other fields. So the idea of Education on Fire was born. A combination of burning away outdated beliefs and sharing learning environments where the atmosphere is on fire with creative, inspiring learning.
The aim is to support the podcast with downloadable content for you in each topic. We would love to hear what help you need and how we can support you further in your school. Just click on the 'Get In Touch' tab to send an email or use one of the social media icons at the top of the screen.  
Themes we will cover include: Computing/Technology/e-safety, Music, Sport, Wellbeing, Community, Student progress, Teacher support and resources, Cross Curriculum Learning, What does this child need?, Parental needs, School clubs and providers.
Let us know if there is anything else that you would like to hear about and suggest any resources you think would be helpful to our community.