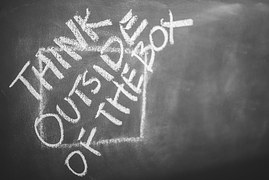 The aim and driving force of Education on Fire is to share creative and inspiring learning in our schools. How do you create the environment for children who want to learn, explore and thrive. Our themed seasons will take you on journey of exploration which will show us all how people are already doing this in the current educational systems. We will give you actionable tips on how to recreate anything you find inspiring and would like to implement in your school. This is not talking about what if, but showing you the wonders of what already is!
Let's grow together in a community that supports us all to be creative and inspiring teachers.  
Format  
The Education on Fire podcast is created in themed seasons and released once a week.
Season 1 provides some background about me, why the podcast was created and what we are trying to achieve.
Interviews include my expert educationalist Peter Cansell who after each episode (from season 2 onwards) will provide insightful comments about what you have heard and suggestions about how you can implement the ideas into your own classroom. Also if you need further support, how best to approach your headteacher.
Season 2 onwards will be topic based and have 2 parts to each episode. The first is an interview that delves into the heart of the subject, while the second is Peter and I discussing the finer points for you to take away.    
Why have I created Education on Fire? I was co-director of Rhythmically Speaking (a music education company) for 10 years. We were asked to take part in a video recording called "The Art of Teaching", which was a joint project between musicteachers.co.uk and The Musicians' Union. The aim was to demonstrate good quality teaching in different musical scenarios. For us this was whole class music focusing on percussion and samba.  
I started receiving emails asking for more details, resources and questions about how to implement music in their own classrooms. As a professional musician and educator this is something I see clearly but it is not so easy for non-specialist-music teachers. So I started to devise ways of helping. It then occurred to me that I could be of service to even more people by sharing information about other topics by interviewing teachers and educators who are already teaching in such ways in other fields. So the idea of Education on Fire was born. A combination of burning away outdated beliefs and sharing learning environments where the atmosphere is on fire with creative, inspiring learning.
The aim is to support the podcast with downloadable content for you in each topic. We would love to hear what help you need and how we can support you further in your school. Just click on the 'Get In Touch' tab to send an email or use one of the social media icons at the top of the screen.  
Themes we will cover include: Computing/Technology/e-safety, Music, Sport, Wellbeing, Community, Student progress, Teacher support and resources, Cross Curriculum Learning, What does this child need?, Parental needs, School clubs and providers.
Let us know if there is anything else that you would like to hear about and suggest any resources you think would be helpful to our community.