057: Young Voices with musical director Craig McLeish
Education on Fire - A community of creativity
Get the latest podcasts, blogs, exclusive offers and resources
The largest school choir concerts in the world Young Voices is in full swing for 2018 and I chat to their musical director Craig McLeish.
Craig wants to know your questions, thoughts and experiences of Young Voices. Get in touch and you may get your questions answered and a mention on the follow up show!
email mark@educationonfire.com
Composer, arranger and director Craig McLeish began his musical life as a chorister at St Paul's Cathedral. He has worked with a wide variety of groups in several genres, and scored a hit with the cult pop band 'Fat & Frantic'.  Recently, Craig has collaborated with composer Tolga Kashif writing orchestrations for the RPO's Seo Taiji Symphony, the Classic FM chart-topping CD by saxophonist Tyler Rix, and the Genesis Suite which was premiered at the Barbican.  He is musical director of Young Voices UK, bringing large school choirs together to play with a live band and solo artists, and conducts the Milton Keynes Community Choir, Hart and Soul Community Choir and the Milton Keynes Youth Choir.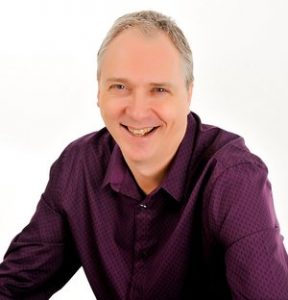 Young Voices
Craig was invited by Young Voices to become their Musical Director in the year 2000. Since then he has chosen and arranged all the music for each annual show, which now lasts a month and plays to packed arenas in Manchester London Sheffield and Birmingham. This year over 2500 schools took part and there are more joining for next year.
Craig takes months researching and arranging the music each year, producing a learning CD with comprehensive backing tracks and sheet music with notes to help the teachers in the classroom. The whole pack is designed to assist both musical and untrained choir leaders and there are further study notes to enhance the experience for the children involved.
Craig also directs the live band for the performances and he has assembled some of the most versatile and capable session musicians in the UK. They are always praised by any visiting artist, and over the years they have accompanied the likes of Beverley Knight, Joss Stone, Lemar, Heather Small, Jocelyn Brown, Matt Cardle, Lucy Spraggan, All Angels, Katherine Jenkins, Lee Ryan, Keith Semple and Connie Talbot.
Moo Music
Craig is the composer behind Moo Music's very catchy songs with clever tunes and simple yet effective lyrics. Moo Music is a great fun and interactive regular music session for 0 to 5 year old children and their parents, grandparents or carers too, where the children sing, dance and play. Music is an essential part of every child's development and the 100 original Moo Music songs used at the sessions are positive, uplifting, fun and educational. The interactive sessions help children gain confidence and develop memory, language and coordination skills in an exciting, enjoyable and multi-sensory way.
Choir Community
The choir scene in the UK and around the world is experiencing something of a 'golden age'.
More and more people are recognising the joy and fulfilment that can be derived from the simple activity of singing together.  A community choir is a place not only to share a love of music, but also to form friendships, share life's ups and downs and perhaps escape to a place of perfect positivity every so often!
It is estimated that the number of choirs in the UK alone has risen to over 40,000 in recent years, a large proportion of which have been formed purely to share the enjoyment of singing – and perhaps performing – music within a local community, workplace or other environment.
Find out more at www.choircommunity.net