055: Growing with Gratitude
Education on Fire - A community of creativity
Get the latest podcasts, blogs, exclusive offers and resources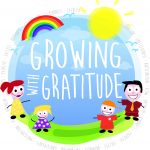 Growing with Gratitude – Learn how to change the culture of your school & classroom.
BUILDING & PROTECTING STUDENTS MENTAL HEALTH ACROSS THE UK
The Growing With Gratitude Program aims to help teachers, students and families easily develop the habits of gratitude, kindness and mindfulness that have been identified as the stepping stones to greater happiness and success.
Teaching children these skills as early as possible in their journey helps them develop greater resilience, builds their emotional and physical wellbeing, and promotes positive thoughts and habits.
The program is based around learning the Five Habits of Happiness, and can be completed by children in every primary year level with their teachers or with their parents at home (see the Families page for more information on the Home Grown Gratitude program designed especially for parents).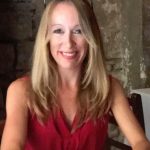 LISA AVERY is a positive psychologist, with over a decade of experience in educational settings. She's particularly passionate about empowering young people through positive psychology, helping them uncover previously hidden strengths and tap into deep reserves of resilience.