049: Bonus Ep. – Better Leaders Better Schools with Daniel Bauer
Education on Fire - A community of creativity
Get the latest podcasts, blogs, exclusive offers and resources
I interview fellow educator Daniel Bauer from the Better Leaders Better Schools podcast.
Daniel E. Bauer helps school leaders create winning cultures, focus on the essential, and lead with courage and integrity.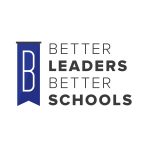 Better Leaders Better Schools is designed to connect excellent leaders in education and promote leadership development.  My passion is developing leaders to their fullest potential – there is nothing greater than this. I accomplish this through creating free consistent content on the blog and podcast as well as offering premium services (like masterminds) that accelerate leadership growth.
We discuss:
saying 'Yes and' and what that means
taking away obstacles to make things happen
how to support teachers
masterminds/mentors
creativity
FREE resources
Listen at www.EducationOnFire.com
For full details visit his website at
https://betterleadersbetterschools.com
Twitter @alienearbud
https://www.facebook.com/betterleadersbetterschools/